There are many kinds of mops, and each of them calls its own good ones. Many people have always asked how to choose a mop? Today, we will discuss which one is the best among the many mops? (This issue does not involve electrical mops)

Conclusion: Flat Mop with Bucket and Washing Machine Mop is the best mop for home use.
Advantages for Flat Mop:
1, Cleaning performance is good.
2, Easy to use
3, Could be use in mutiple scenes.
Normal Flat Mop
For normal flat mop, the cleaning performance is good, but it is not very convenient, you need to wash the mop by hand, lazy people may say goodbye to this type.
Spray Mop
Compared with the ordinary flat mop, the spray mop has only one more water spray function, and the shortcomings are not improved. You still need to wash the mop by hand.
Flat Mop with Bucket
Flat mop with bucket is relatively more convenient to clean, and it is also better for cleaning heavy oil stains. But, of course, there is also a disadvantage that the bucket for washing the mop will take up space, and it is cleaned with dirty water.
Washing Maching Mop
It's a new type of mop designed by YOLOHOME. It have all advantages of flat mop with bucket system. But it use clean water to wash the mop.
Cloth Mop
We do not recommend the traditional cloth mop. It is the most difficult to clean, and the cleaning performance is not good.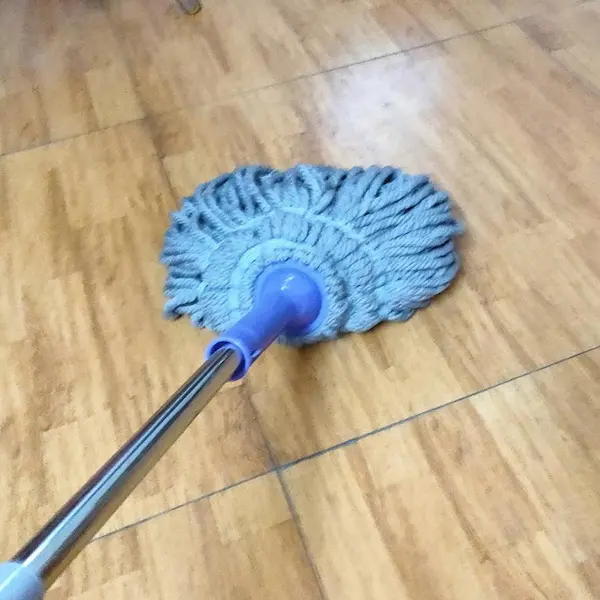 Spin Mop with Bucket
Relatively speaking, the spin mop with a bucket is much better. It is very labor-saving to rotate the water, and it is still very good to use it to clean heavy oil stains. However, it has the same shortcomings as the scraper flat mop. The bucket is large and occupies a lot of space. The same dirty water cycle is used for washing. If the home has a large space and a large number of permanent residents, it can be used.