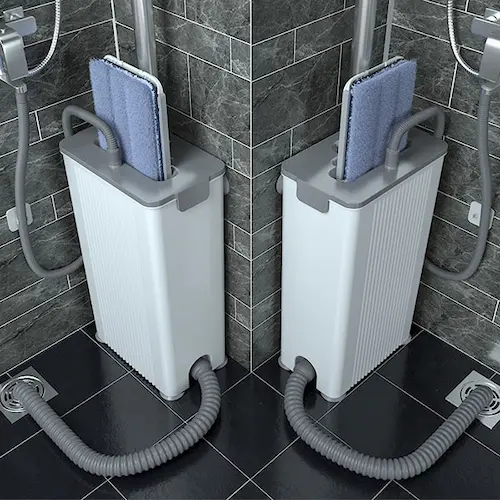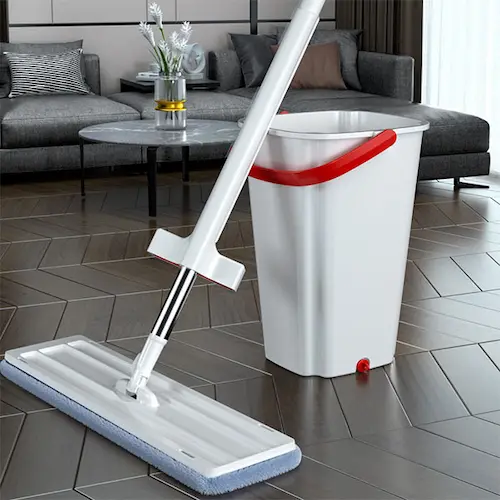 With 15 years experience of mop production, We believe innovation is the key for our Brand. We designed and developed mops ourselves. We have patents for all our products. We are looking for long term relationship partners from all other countries.
This new type of Mop is like a washing machine. There is an water inlet pipe connected with the water-tap, and the outlet pipe put in the drain. Turn on the tap, Mop cloth is washed by clean water. Meanwhile, dirt is washed by clean water and discharged through the outlet pipe.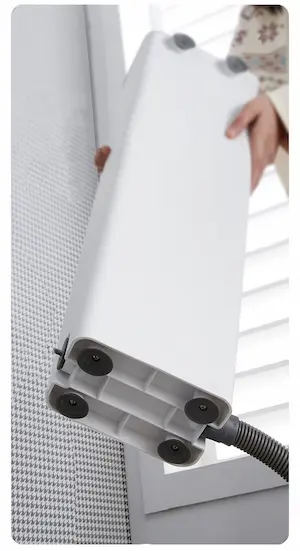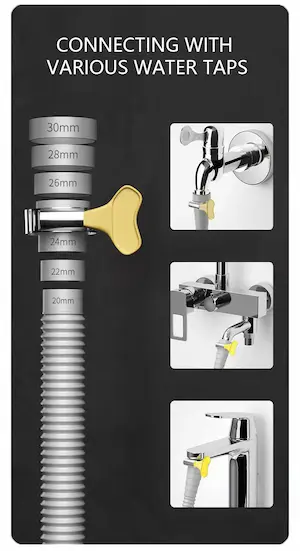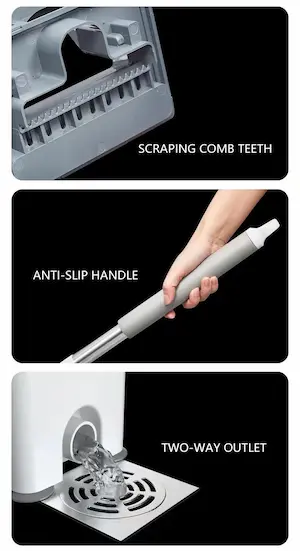 It's a very popular type in recent years. More and more people use this type instead of traditional spin mop. Our team designed a few models with our own technology. Our models have different sizes from small one to 50cm big pad, which suitable for different rooms.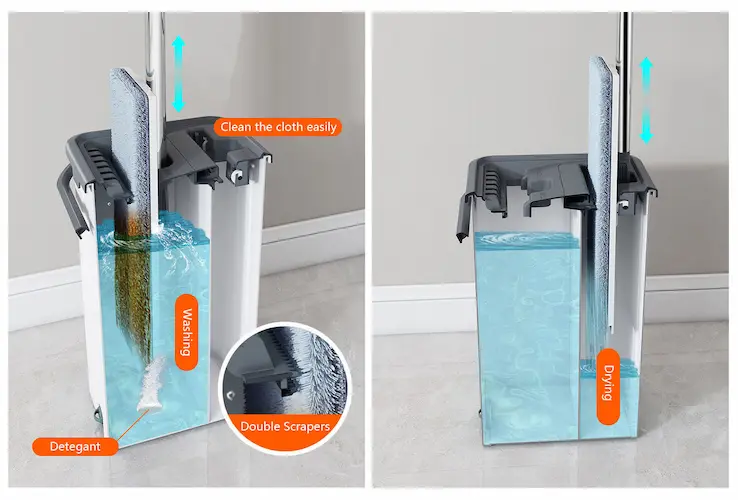 Models of flat mop bucket
Self Wringing Mop is very easy to use. There is a scrapper on the mop pole. You can wash and squeeze the mop cloth by your hand. We have different models for your selection. Mop pad can be 50cm long.